Google
Current tag: telecommunication technology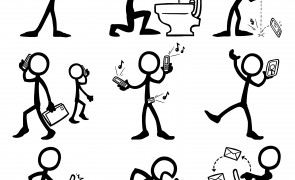 How effective use of technology eases workload and improves business relationships.
A stressed out Senior Vice President overseeing a 1,000-person sales team back in 2006 receives feedback citing poor communication and inaccessibility. Holympia's Philipp Werenfels, PhD, suggests he use new video technology to communicate with his geographically dispersed teams. This one idea saves the SVP substantial hours a month, increases his visibility among his teams, and provides skill-growth opportunity for his staff.
Are you using the latest tools most effectively to help you do your job? Contact us at http://Holympia.com/contact.html
Read more...
In category:
Case Study
,
Individual
,
Keys 2 Unlock Potential
,
New Relationship Economy
,
Team
Tags:
business relationships
,
communication skills
,
effective communication
,
interpersonal skills
,
leadership style
,
management consulting
,
Optimism
,
telecommunication technology
,
top performance
,
winning strategies
,
work satisfaction
,
workload